HELLO! :D; ☺
DMD02! :D
3:16 PMTuesday, June 24, 2008 ☺;
BOOOOOOOOOOOOOOOOOOOOOO!
We are all in school now.((: Huitain is talking to Shuiran, leaving US alone. SO SAAAAAAAAAAAAAAAAAAAAAD WE ARE SO POOOOR THING! SHIYI finally 'kai qiao'. HES DOING HIS HW NOW. WAAAAAAAAAAAAAAAAAAH! Minghui laughs laughs. AHH
NTH TO DO! Yixiong then comes over to take the thumbdrive frm Huitian. HAHA RDM. Minghui says we are having CODID and COLOUR lecture ltr and we will sure be slping. She stole my DS and plays her Cooking Mama. -.-
-MINGHUI! :D
-JOEI! :D
Labels: We are SOOOOOOOOOOOOOOOOOOO bored! HAHA.
♥3:16 PM,
UPDATED! :D; ☺
DMD02! :D
8:12 PMThursday, May 22, 2008 ☺;
HELLO EARTHLINGS! :D
This blog is so dead. GOSH. NO UPDATES! Haha. But nvm, since no one is updating it, i shall be the one doing it. HOHO. 5 weeks have passed! This is the 6th week. Hope everyone is still coping well with what we are doing now ayee?(: What we are doing everyday is drawing, drawing and more drawing! All of us couldnt get enough slp): I rmb that once Tengku said, 'How do you identify a DMD student? See if they have eyebags.' HAHA its true lah. I agree totally! :D So everyone should get enough slp too! School is getting busier and busier. Weather is getting hotter and hotter! Okay, i noe im super rdm. Hehhs.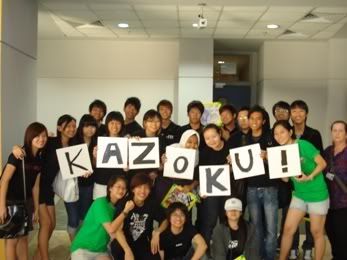 Last day of orientation! Where we were strangers.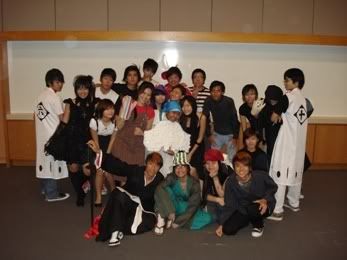 Till our 1st cosplay! :D We did have fun right?((: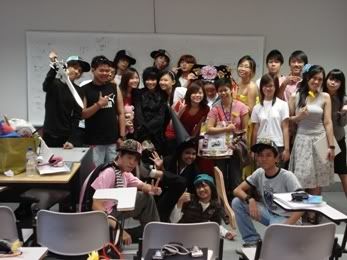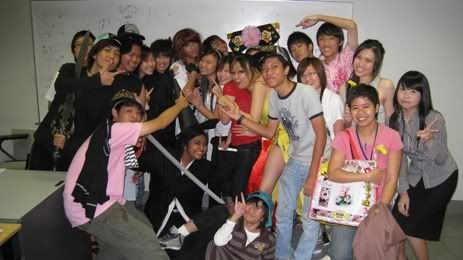 This is our class DMD02 KAZOKU! :D:D
YAY! Okayy i shall go back to my design fund assignment :/ Byeeeeeeeeeeeeeeeeeeeeeee!
-JOEI! :D
♥8:12 PM,
Welcome All KAZOKUian; ☺
DMD02! :D
8:53 PMSaturday, April 12, 2008 ☺;
YoYo , Hows You All Doing ?? This Is KaZoKu Family's Blog And I Hope You All Enjoy , Feel Free For Any KAZOKUians To Come And Give Ideas To Edit This Web ! Thx Thx
Labels: Welcome
♥8:53 PM,